In 2010 the Metropolitan Community Church of Portland began partnering with Meals on Wheels in the creation of a LGBT friendly meal site.  Join us any Wednesday between 10:30 am  and 1:00 pm, where homemade soups are offered along with healthy meals.  Suggested donations per meal is $3.00 for seniors and $7.00 for those under 60 years of age.
If you would like to be involved with our Meals on Wheels ministry, please email admin@mccportland.com for more information.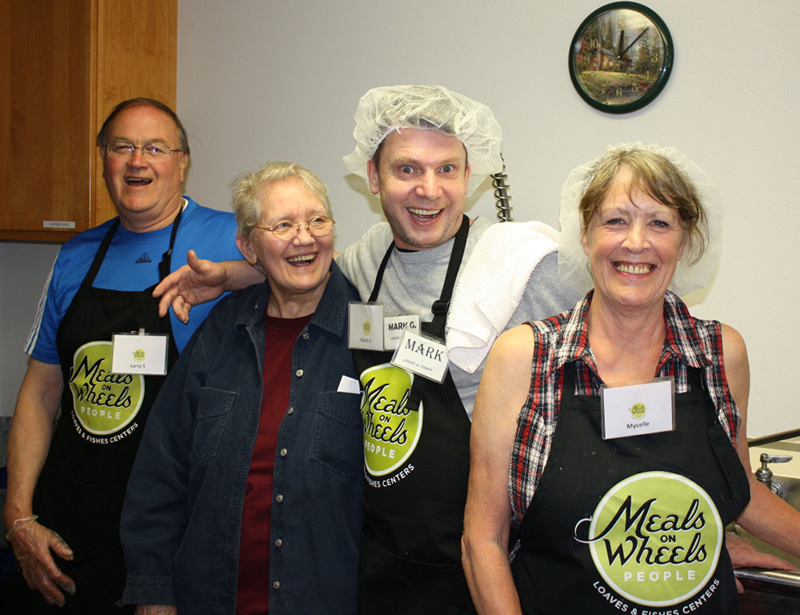 From left to right: Larry Snell, Karen Lea Rose (aka Mama Bear), Mark Goldsby and Mycelle Dean.