About The People's Pantry at MCCP
The People's Pantry (a ministry of the Metropolitan Community Church of Portland) is a partner agency with the Oregon Food Bank. Through this partnership The Peoples Pantry is able to offer the community a free "shopping style" food pantry to anyone in need. We do this each Tuesday from 12-4 pm. Other days we offer prepacked emergency and cooking bags for those who are hungry or in need.
Pantry volunteers accompany participants through our pantry to shop for 5 to 7 days of food for their families. Other days the pantry offers prepacked "overnight emergency" and "cooking bags" for those who are hungry or in need. We do our best to accommodate individuals dietary and cultural needs, as well as those with limited or no cooking facilities. Last year we averaged over 5 tons of food each month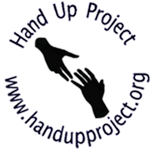 Operating the pantry offers "Hand Up Project" a "hands on" opportunity to get to know and earn the trust of those requiring our services. Breaking down social barriers is a great first step in working with our homeless and near homelessness community and helping them connect with other needed services.
Although our partnership with the Oregon Food Bank has greatly leveraged our purchasing power, we are always in need of funding to help purchase food and supplies to restock the People's Pantry shelves. All financial donations will go to the purchase of food and supplies to support the People's Pantry.
To DONATE please do so through PayPal using the button below.
Since beginning our shopping style pantry we have averaged 246 visits a month, serving 511 family members. On average the pantry has been distributing 10,976 pounds of food each month. That's nearly 5 1/2 tons of food every month! This community feeding program is made possible with God's blessing, our partnership with the Oregon Food Bank, the dedication of our volunteer staff and of course, your generosity.
To VOLUNTEER to help with the People's Pantry, please email our Resource Team.
Your support of this ministry is greatly appreciated.
Peoples Pantry is an equal opportunity provider, we respect each individual's dignity and basic rights.