"For I was hungry and you gave me something to eat, I was thirsty and you gave me something to drink, I was a stranger and you invited me in…"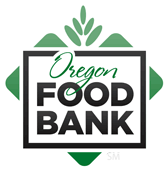 About The People's Pantry at MCCP
Our People's Pantry at MCC Portland has a long history of serving those who require food assistance.  We have historically given out about thirty to forty ready-to-eat bags of food (emergency food bags) and four to six cooking bags every week.
The People's Pantry is excited to announce our new partnership with the Oregon Food Bank. This new partnership has allow us to offer our participants a "Free Shopping Day", where they can select their own food based on their and their family's nutritional needs. Participants shop for 5 to 7 days of food and can participate in the program once a week. Our "Free Shopping Day" takes place on:
Tuesdays
1:00pm to 4:00pm
Emergency food bags will still be available during normal office hours; however participation in our Tuesday "Free Shopping Day" will allow us to better serve families nutritional needs.
Since 2003 The People's Pantry has been serving low income and disenfranchised families in the Hollywood district and surrounding communities. The Metropolitan Community Church is proud to provide a LGBT safe environment for those needing emergency food assistance.
Your support is needed to continue this ministry.
To DONATE so that the Pantry can shop at the Oregon Food Bank, please do so through PayPal using the button below.
To VOLUNTEER to help with the People's Pantry, please email our Resource Team.
Your support of this ministry is greatly appreciated.
As an equal opportunity provider, we respect each individual's dignity and basic rights.